REALTOR | Leasing Specialist Central Falls Realty
Central Falls Realty
242 Central Avenue
Dover, NH 03820
Email Phone: 603.742.2121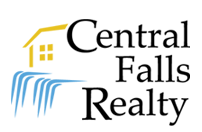 About Robert
When people ask Robert Baldwin how he has managed to become so active in the Seacoast Real Estate market so early in his life, his answer seems almost too simple to be true: "Have a strong work ethic and seek out the best people and learn from them." Working on those principles, Robert has been able to build strong relationships with builders and developers. His investment property portfolio includes some of the most sought after rentals in Dover.
He has worked with developers from start to completion on projects such as: Jefferson Drive; a 24 unit high end townhouse developent near Wentworth Douglas Hospital, George Street; a 6 unit high end garden style building, Granite Street; a three unit townhouse development off Portland Avenue, Waverly Drive; an eight unit townhouse development off Forest Street, Centennial Drive; a 16 unit townhouse development off Dover Point Road, and is currently completing Appaloosa Drive; a 16 unit townhouse development near the Dover High School. In addition to new construction developments Robert has also acquired management of two large commercial apartment buildings in Dover: 7 Crown Point Drive; a 32 unit building off Back River Road, and 192 Washington Street; a 32 unit 55+ building near the center of Dover.
"It's more of a passion than a profession", Robert said of his chosen field. All of his training and hands on experience has taught Robert that success means not just knowing—it's acting on what you know. "My strength is the ability to take action –to get results." And get results he does.

The Village at Dover Point
Developer: STF Development Corp
The Village at Dover Point will consist of 28 units in total; 18 high end townhouses, 6,000SqFt 1st floor office space, and 10 executive apartments on the 2nd and 3rd floors.
Site currently features an existing seperate 8 unit townhouse development on Sheffield Drive.
---
1-24 Jefferson Drive, Dover NH
Developer: Changing Places LLC
Jefferson Drive was an infill project consisting of 24 highend townhouse units within walking distance to Wentworth Douglas Hospital. Changing Places LLC delivered all 24 units on schedule and with the highest level of quality.
All 24 units were leased prior to the completetion of construction.
---
George Street
Developer: STF Development Corp
The former site at George Street featured a half burned down building with broken windows and graffiti. The existing structure was tore down and replaced with a high end 6 unit building featuring front decks and top floor river views.
All 6 units were leased within 1 week.
---
Townhomes at Appaloosa Drive
STF Development Corp
Serveing as an introduction to Dover living for current and recent University of New Hampshire students. Appaloosa is located within 7 minutes to the University, Appaloosa provides high end housing at a much more affordable rate. "We are finding students staying past graduation as a way to save money while paying off student loans prior to buying their first house."
All units 16 units were leased prior to construction.
---
Amy's Lane in South Berwick
Changing Places LLC
Amy's Lane is a 9 unit townhouse community just over the Dover town line in South Berwick ME. Previously the site of 16 unit trailer park, Amy's Lane has been a welcomed addition to the streetscape in the beautiful town of South Berwick.
Amys Lane is providing high quality housing to local area professionals, shipyard workers, and military families.
---
Centennial Place
JNM Realty Trust
This 16 unit South Dover townhouse development, was completed in 2011. A 6000sqft office building in front was added in 2013.