Central Falls Realty
242 Central Avenue
Dover, NH 03820
Email Phone: 603.742.2121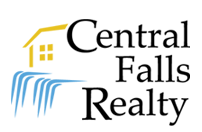 About Kimberly
Kim moved to New Hampshire 31 years ago from Colorado. Two years ago, she moved to Dover, NH with her husband and two kitties. Her career path in NH has taken her from becoming a legal secretary for a well-known law firm in Manchester, a 'Top Producing' Sales Representative in Portsmouth, NH to a New Business Development Manager/Retail Sales Manager in Dover before deciding to follow her real passion - Real Estate! These career experiences have allowed her to polish her skills in listening, problem solving and negotiations, all traits needed when becoming a successful - honorable Realtor.
Kim remembers the thrill of buying her first home and what it felt like. Walking every client through a successful purchase and handing them the keys to their new home - is nothing but a dream come true!
There are many steps in the real estate process and I'm here to alleviate your worries and walk you through the entire process. The first step is knowing and fulfilling your client's hopes and dreams. I tell each client - "This is your dream, I'm just here to guide you through!"
Kim also brings a keen eye to every property's condition. She has a natural ability to assist her clients in visualizing dreams, as well as helping them address the affordability of changes they may want to make on a property. This is because staging and design come second nature to Kim. She assists her Sellers on how to achieve TOP dollar on their existing home and her Buyers on how to make their furniture fit into a confining space.
Though Real Estate is her passion 24/7, on her days off you will find her golfing, skiing, knitting, gardening, reading or spending time with family and friends. Live life to the fullest - in a home of your dreams!